A letter from our president:
Welcome!
Since founded by Charlie Goldberg in 1964, the Denver Broncos Quarterback Club (DBQC) has been a place for fellow Broncomaniacs to share their enthusiasm and support of the team. You will find our club is a mix of long time Bronco season ticket holders and new fans. All are welcome!
Our meetings feature an insider's view of the Broncos and the NFL. Recent speakers at our meetings have included former players (such as Steve Atwater and Jake Plummer), knowledgable media members (104.3 The Fan's NFL Insider Cecil Lammey, Channel 9's Mike Elis, ESPN's Jeff Legwold), an active NFL official (Scott Novak), and more. In addition the club has been guests of the team for a live recording of the Broncos Huddle television show at Dove Valley.  Look for more interesting dinner meetings from the club this season, giving you an insight into the Broncos you can get nowhere else.
The club, a non-profit organization, also volunteers and donates to support local charities, such as Children's Hospital Colorado, Boys Hope and Girls Hope of Colorado, the John Lynch Foundation and various player charities.
The Quarterback Club has a volunteer Board of Directors that governs the booster organization as well as a Club President that is selected every 2 years.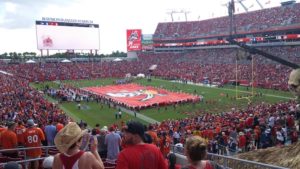 Did you ever want to attend a Broncos away game during the season? During most seasons we schedule one road game to attend as a club. In 2013 we saw the Broncos defeat the Cowboys at AT&T Stadium and had a private tour of the stadium the next day.  In 2016 we traveled to Tampa Bay to watch our Broncos defeat the Buccaneers!
"When" we go to the Super Bowl, the DBQC usually has a limited number of tickets available for purchase. A lottery drawing is done to determine the lucky fans who can purchase them from the club. Read more about qualifying for the Super Bowl ticket drawing open to DBQC members only.
Please join us! You can purchase a membership online here. Stay on top of our activities throughout the year by visiting this website, follow us on Facebook and on Twitter.
Go Broncos!
Warmest Regards,
Tim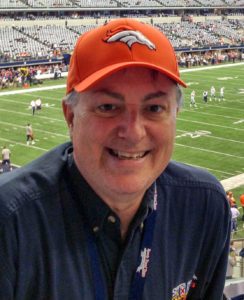 Tim Larison
President / Denver Broncos Quarterback Club